Titan River Cruises 2023

If you're looking for a different type of holiday have you considered river cruising? Our river cruises are synonymous with comfort and elegance. Only unpack you bags the once, take time to relax, and enjoy a slower pace as you explore the diverse cities and towns that sit on the banks of some of the world's most famous rivers, including the Rhine, the Moselle and the Danube.
Titan river cruises meander through several stunning European cities, where you can soak in the incredible scenery along magical rivers including the Rhine, the Danube and the Dutch Waterways. If you love to see more and do lots on our river cruise holidays - we've added several new itineraries alongside our trusted favourites for 2023.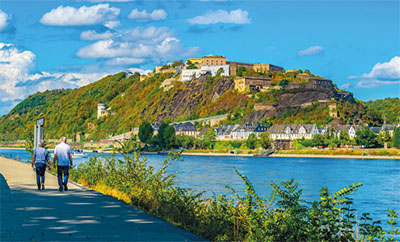 Explore the charming towns and iconic cities of the Rhine by water, cable car and on foot. Starting in famed Cologne, you'll glide to Koblenz, through the magnificent Lorelei Passage to little Rüdesheim, Speyer, Strasbourg and Breisach before ending in arty Basel. From cobbled alleys and towering cathedrals to vast vineyards and beautiful lakeside scenery, you'll experience the best of city, town, and countryside as you float along this delightful waterway.
8 days from £1,299pp
Cologne - Koblenz - Rüdesheim - Speyer - Strasbourg - Breisach - Basel
Includes 3 excursions
Save up to £100 Per person
Dutch Waterways and the Beauty of Keukenhof
Wander wide-eyed around the kaleidoscopic Keukenhof Gardens, where rows of millions of tulips are set to burst into bloom; sip coffee in canalside cafes in Utrecht; explore the series of awe-inspiring Delta Works.  
From £1,199pp - 7 nights cruise on MS Serenade 1
Save up to £100 Per person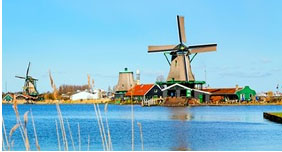 Seeing crocuses, daffodils, hyacinths and tulips at colourful Keukenhof Gardens. A visit here is a real high-point of a springtime Netherlands cruise.
From £1,499pp - 5 nights cruise on MS River Discovery II
Save up to £100 Per person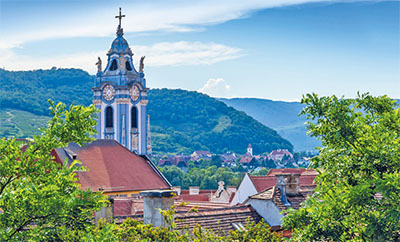 This cruise along the Danube ticks all the boxes for scenic beauty and enchanting cityscapes. A classical treasure trove of history and the arts, we'll stop in opulent Vienna - with the option of a live classical concert. In Linz, the new and shiny lives in harmony next to the old and rugged; and the small town of Dürnstein was written straight from the pages of a storybook. Glide from city to town and hear stories along the cobbled lanes.
8 days from £1,649 per person
Budapest - Bratislava - Vienna - Dürnstein - Melk - Linz - Passau - Munich
Includes 3 excursions
Wind through three European countries via one of the continent's most impressive waterways. Excursions take you from majestic natural landscapes to soaring man-made edifices.
From £1,799pp - 8 days • MS Serenade 1
Save up to £100 Per person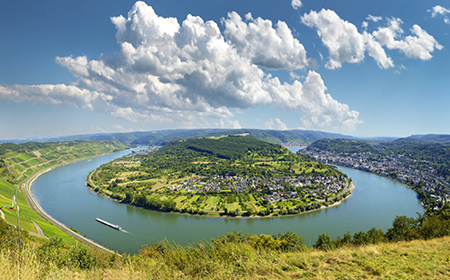 River Cruise to the Heart of Germany
Discover spectacular scenery along the Rhine and Main rivers as we sail from Cologne to Nuremberg through some of Germany's most dramatic landscapes. We'll meander through the Rhine Gorge where fairytale castles and soaring steeples perch high above the riverbanks, and vertiginous vineyards alternate with forested hillsides. 
From £1,999pp - 10 days
2023 Titan River Cruises