Douro River Cruises 2023/2024
It's a small price to pay to secure your cabin for a spring or summer voyage along this scenic stretch of water. Whether you go all-out with a trip aboard the luxurious Spirit of Chartwell or opt for a great-value sailing on MS Gil Eanes or MS Amalia Rodrigues, you can expect postcard views, pretty towns and plenty of port wine throughout.
On its incredible journey through Spain and Portugal, the Douro River offers up a wealth of ever-changing scenery before reaching the UNESCO-listed city of Porto.
Vines and views
Portugal's Douro Valley serves up spectacular views at every turn – and we know the best way to enjoy them.
Sail the Douro River and you'll meander right through the heart of this wine-growing region. Terraced vineyards, hillside quintas, sleepy waterside towns – you'll spot them all from the comfort of your cabin (or up on deck, drink in hand).
Our cruises take in the very best of the region, with stops at historic towns and cities each day (favourites include medieval Castelo Rodrigo and hilltop Lamego). You'll also enjoy opportunities to sample the local cuisine and sip rich ports produced in the surrounding hills.
For a touch of luxury, choose Spirit of Chartwell (an intimate ship that carried the Queen during her Diamond Jubilee) or Uniworld (think boutique ships, gourmet cuisine and one-of-a-kind excursions). If you're looking for a great-value option, try CroisiEurope. The company's two Douro ships feature large windows, spacious sun decks (with pool) and restaurants with a view.
Douro River Cruise Holidays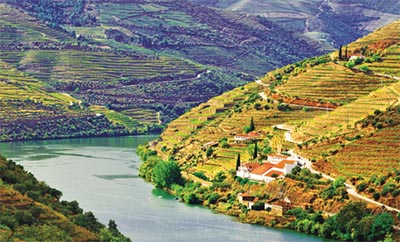 Cruise from Porto to Salamanca and back on this all-inclusive voyage, stopping for wine and port tastings along the way.
8 days from £2,229pp
Sailing on MS Gil Eanes or MS Amalia Rodrigues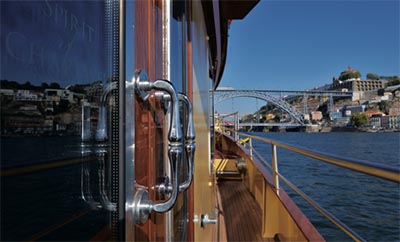 A Celebration of Lisbon and the Douro
Feel like royalty as you sail along Portugal's beautiful Douro Valley aboard the Spirit of Chartwell, the ship that carried Her Majesty the Queen during the Diamond Jubilee.
10 days from £2,849pp
On board Spirit of Chartwell
Feel like royalty as you sail along the beautiful Douro Valley aboard the Spirit of Chartwell, the ship that carried Her Majesty the Queen during the Diamond Jubilee. Sail between coastal Porto and the Spanish border, with visits to picturesque towns, monasteries and palaces. Your experience aboard this intimate ship is enhanced with wine tastings, folk shows, cooking demonstrations and informative talks. And on selected autumn departures, we celebrate the famed grape harvest together.
From £2,599pp
8 days • Spirit of Chartwell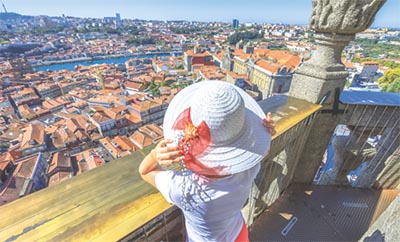 Lisbon and the Beautiful Douro River
The pretty, hilly streets of Portugal's capital are a fantastic introduction to this wonderful country. We then head to the elegant university town of Coimbra and Porto, a charming riverside city.
11 days from £3,749pp
Sailing on Uniworld's Queen Isabel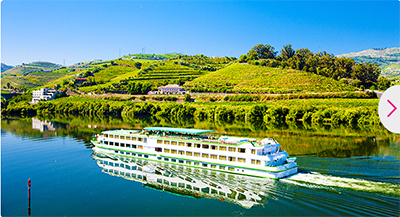 Valley of the Douro: From Porto to Spain
Cruise through the dramatic Douro Valley, one of the most dazzling landscapes in Portugal, explore the architectural treasures of Porto's historic centre, visit the Ducal Palace in Guimarães and more.
From £1,659pp - 8 day River Cruise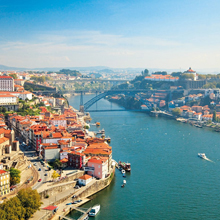 The Golden River - Valley of the Douro
Cruise along Portugal's Douro River, calling at elegant Oporto, the ancient city of Salamanca and a host of pretty riverside towns.
8 days from £1,749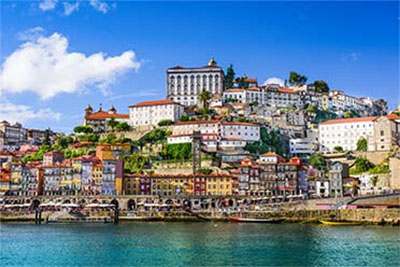 Travel to shimmering Lisbon and resplendent Sintra on a Portuguese voyage of discovery before continuing on a fantastic 7-night cruise along the golden Douro on board the Douro Serenity.
11 days from £2,595 per person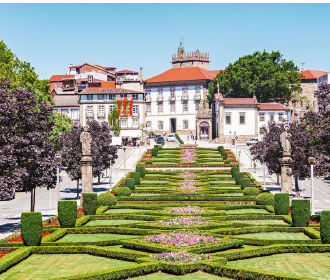 Portugal's Beautiful Douro River
8 days from just £1759pp!
Departures June - September
Return flights to Porto
Return transfers from the airport to the ship
7 nights round-trip cruise from Vila Nova de Gaia (Porto), Portugal on a premium all-inclusive basis
Free use of all on-board facilities such as sauna and fitness room
On-board entertainment
Port taxes
Douro River Cruises