Floriade River Cruises 2022
Visiting Floriade is an experience unlike any other. This Horticultural Exhibition takes place just once every 10 years, so you can be assured it will be a sight not to be missed. This huge project, spanning 60-hectares, is near the city of Almere just outside Amsterdam. It's the biggest, greenest event of 2022, presenting a truly unique collection of trees, flowers, plants and shrubs that will engage all your senses.
While the event will undoubtedly be visually captivating - the Netherlands is the flower capital of the world after all - it also offers an ethically meaningful experience. The 2022 theme is 'Growing Green Cities' and it will showcase innovations that promote a more sustainable way of living, starting with the 'green cities of the future'. This living laboratory of exhibitions is set to feature buildings that have seemingly sprouted straight from the ground, treehouse-like structures and sustainable architecture that works with nature. There'll also be live entertainment, workshops and sustainability talks. Almost everything that has been built for the expo will become part of a brand new, functioning city after the event.
Floriade River Cruises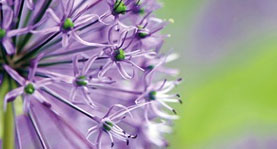 Floriade and the Delights of the Dutch Waterways
SAVE £100pp
Take a fascinating step into the green future at the International Horticultural Expo, Floriade - a once-every-decade experience - where the theme is 'Growing Green Cities'
From £1,599pp - 7 nights cruise on MS River Discovery II

8 days from £2,045PP
We lose ourselves in the scents and colours of spectacular floral displays on this scenic cruise through Belgium and the Netherlands. Walk among floral displays at Keukenhof Gardens and the once-in-a-decade event of Floriade.

11 days from £3,395
Take your seat for the world-famous Oberammergau Passion Play, held in the heart of Bavaria, then travel to Switzerland to begin a spectacular cruise that reveals the majesty of the Rhine River in all its fairytale glory.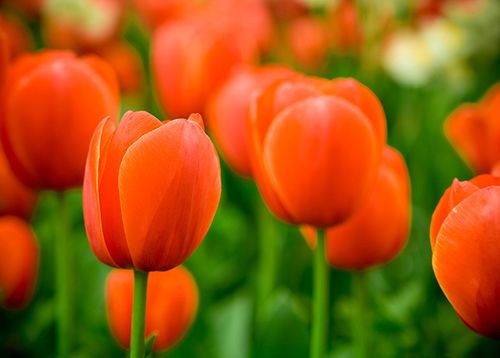 Explore the legendary sites of Holland and some off-the-beaten-path locales as well on this springtime river cruise through Northern Holland. Embark from Amsterdam and visit the famous fields of blooming tulips, or take a guided visit to the Zuiderzee Museum to experience the local culture and Dutch maritime history.
8 Day River Cruise Amsterdam to Amsterdam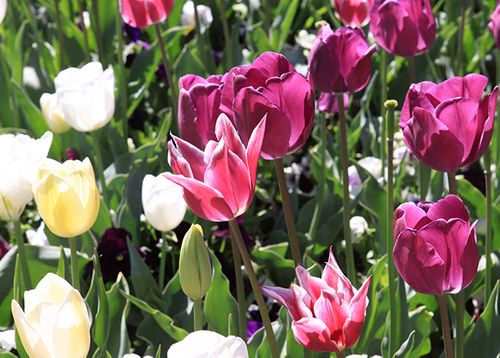 Springtime in Holland & Belgium
If you've dreamed of seeing the legendary flowers of Holland and Belgium, this is the perfect way to spend springtime among the tulips! This 2-week European river cruise begins and ends in Amsterdam to explore the flowering fields, windmills, and delicious Dutch cuisine, culture, and art. Your first amazing stop is Rotterdam, Holland, where you'll explore the "Garden of Europe" at Keukenhof. Gaze across a kaleidoscope of flowering bulbs—blooming with 7 million tulips, daffodils, and hyacinths, to name a few.
15 Day River Cruise Amsterdam to Amsterdam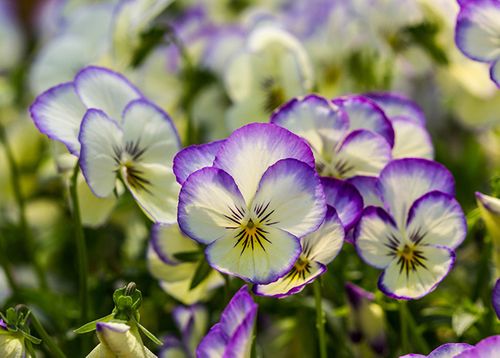 Active & Discovery Holland & Belgium
Explore Holland and Belgium in more ways than ever on this Active & Discovery European cruise. Begin in Amsterdam and sail for Middelburg for a variety of excursions from Classic to Active to Discovery included excursions. Continue to Belgium and marvel at the artistry and natural beauty of the region. In Brussels, walk the ancient streets and sample treats at a Belgian chocolate-making workshop. 
8 Day River Cruise Amsterdam to Amsterdam
Floriade River Cruises
For six months, once every 10 years, the Netherlands bloom brighter than ever before! Be our guest at this 2022 International Horticultural Exhibition Floriade Expo, included on select river cruises. Join in this celebration of phenomenal flora in all its finery, and fill your senses with colour, fragrance, and fantastic food. Experience extraordinary exhibits by Dutch horticulturalists with state-of-the-art green technology for sustainable food, energy, and health. This amazing event in the Dutch town of Almere only happens once a decade, so start planting the seed for your next Holland river cruise. Don't miss it!