No Fly River Cruises 2023/2024
Whether you're a nervous flier, you hate the hassle of plane travel, or you're conscious of your carbon footprint, a no-fly cruise is a great option if you prefer to avoid airports.
Our flight-free river cruises allow you to skip the security queues and 100ml liquid limits and travel via the Channel instead. You'll still enjoy our VIP door-to-door travel service, but instead of taking you to the airport, it'll take you to Dover. You'll then board a coach and travel to Calais, either by ferry or the Channel Tunnel. From there, it's on to your starting port where you'll board the ship and begin your cruise.
We've just announced some fantastic savings on our four 2019 no-fly river cruises. All four sail on MS Serenade 1, and they include all the benefits you'd expect from a river cruise - delicious cuisine, complimentary beer, wine and soft drinks with lunch and dinner, superb service and carefully selected excursions.
Take a look below to see where you could be sailing to…
No Fly River Cruises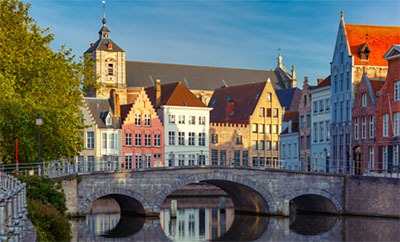 Beauty of the Dutch Waterways with Bruges
Enjoy a late summer cruise, exploring the pretty Dutch Waterways and the UNESCO World Heritage city of Bruges, the capital of West Flanders. You'll visit the largest, most luxurious castle in the Netherlands, De Haar Castle. A full day in Antwerp allows plenty of time to explore the sights of this fine city, including the former home of the Flemish baroque painter Rubens. And a visit to Arnhem recalls the 1944 Battle of Arnhem, visiting the 'bridge too far'.
From £1,999
10 days • Serenade 1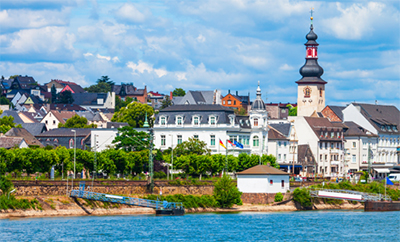 Celebrate Turner's fascination with the Middle Rhine, which he visited ten times between 1817 and 1844. On his first sketching trip he passed medieval fortresses devastated by the wars that followed the Reformation and blackened by the sieges of Napoleon's troops. He saw fairytale castles, picturesque villages and magnificent cities founded by the Romans and enjoyed breathtaking scenery along the Rhine Gorge, where travellers saluted the legendary sirens with pistol shots and hunting horns. Relive his experiences with our expert guest speaker, Gerald Deslandes.
Ms Serenade 1
8 days from £1399pp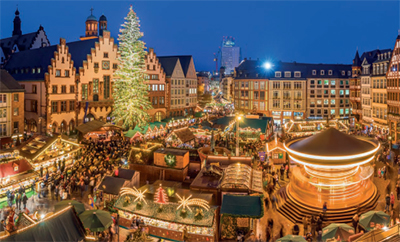 Traditional Christmas Markets on the Rhine
Germany's towns and cities fully embrace the spirit of Christmas. This festive cruise takes you through the undulating valleys of the Rhine to some of the most picturesque, with plenty of time to browse for gifts and sample local treats. Stroll through the cobbled streets and squares of Koblenz, warm up with roasted chestnuts and sweet glühwein in Cologne, and see the figurines that create Rüdesheim's life-size nativity scene.
5 days from £749pp
Includes 1 excursion • MS Serenade 1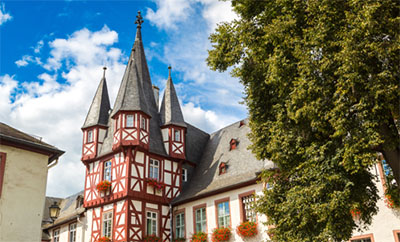 Sail along the Rhine to some of Europe's oldest towns and cities, each with delightfully quirky lanes and alleys. Starting and finishing in Cologne, we take in Bonn, the former capital of the Federal Republic of Germany, and the former Roman capital of Mainz. The Romans founded many of the destinations on this cruise, leaving fortresses, amphitheatres and vineyards which decorate the valleys through which we sail.
From £3,349
10 days • Serenade 1