Rhone River Cruises 2023/2024
Join us as we journey across the Channel and discover the very best of France. Whether it's a relaxing cruise along the River Rhône, or exploring the diverse landscapes of Provence, no matter what sort holiday you're looking for, this magnificent country can certainly provide it! Originating in the Alps, the Rhône flows south through Lake Geneva to the Mediterranean Sea. On a Rhone cruise along this often overlooked waterway, you'll be able to soak in gorgeous Provençal scenery of stunning jagged cliffs, the grand canyons of the Ardèche, and the unique beauty of the Camargue Delta. The banks of the Rhône are also home to some of the most productive vines in the world, and renowned wine-producing villages are liberally sprinkled along this mighty river.


8 days from £1,995 per person
Discover the timeless elegance of France's beautiful Rhône on board the MS Amadeus Provence. Experience a memorable cruise, enchanting cities, natural wonders and more.

11 days from £2,275 per person
Discover the enchanting allure of Nice and the French Riviera on this dazzling tour, before continuing to Lyon for an exquisite 7-night cruise on board the MS Amadeus Provence.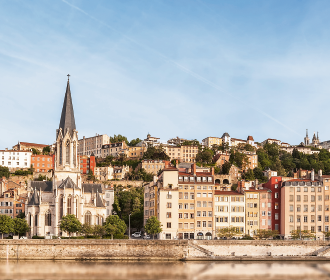 Cruising the Rhone, Burgundy, Provence & the Camargue
10 Days from just £1449 pp
Departures June - September
Return coach travel and ferry crossings
7 nights round-trip cruise from Lyon, France on a premium all-inclusive basis
Free use of all on-board facilities such as sauna and fitness room
On-board entertainment
Port taxes
Rhone River Cruises