Alaska Cruises 2023/2024
From vibrant Vancouver, head away from mainland Canada as you set sail on an incredible cruise up the dramatically beautiful coast to Alaska, USA. Sail through the famous Inside Passage, an area of pristine waters, snow-capped mountains and deep fjords that's renowned as a haven for marine animals, and admire the striking, UNESCO-listed ice formations of Glacier Bay - thought to be around 4,000 years old.
Imagine being seated on deck, cuddled up in a blanket and enjoying a refreshing ice cocktail. At the same time, our renowned White Star service makes your stay on board an unforgettable experience. Alaska is a breath-taking patchwork of glaciers, lakes, fjords and forests, home to whales, seals, eagles and bears and the best way to enjoy this spectacular country is on a Cunard cruise and stay holiday; for the best price, of course!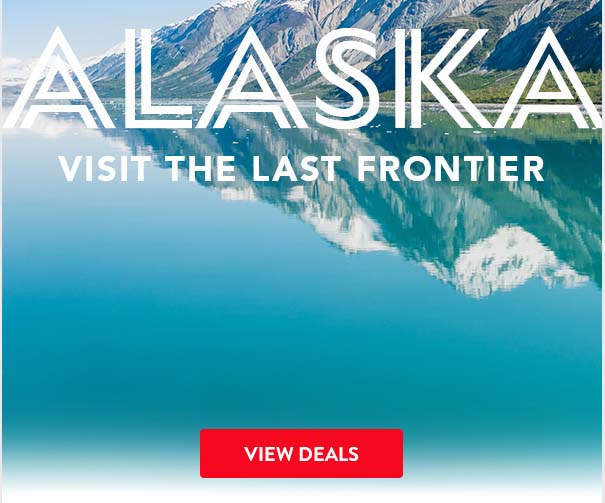 Explore Alaska in elegance as you board some of the most prestigious ships available, sail away today for only £1179 per person and visit the beautiful passages and glaciers this fantastic part of the world has to offer.

With MASSIVE savings of up to £1300 per couple and free hotel stays in Seattle, Vancouver, Los Angeles, Chicago & Banff, get the most out of your holiday.
Alaska Cruises

Captivating vistas unfold on every turn of this trip through some of Canada and Alaska's most mesmerising scenery. Magnificent mountains, lakes and national parks fill our first few days in Banff and Jasper. The iconic Rocky Mountaineer railway transports you through forested valleys and over mountain passes. Then on a week-long cruise, spot harbour seals, humpback whales, swooping eagles and more as you sail past the monumental glaciers and snow-dusted mountains of the Alaskan fjords. Finally, we wrap up in Vancouver, one of the most liveable cities in the world.
2 days Rocky Mountaineer • 5 excursions & visits
18 days from £5,099pp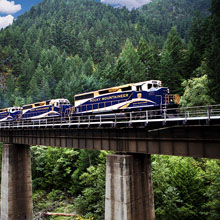 Rockies, Rail and an Alaskan Cruise
The ultimate way to discover the west, this holiday includes both a ride on the Rocky Mountaineer and an Alaskan cruise.
15 days from £4,399

Rockies by Rail and Alaska Cruise
Enjoy the scenic beauty from the comfort of the Rocky Mountaineer with large picture windows where you won't miss a thing, before joining the elegant Holland America Line cruise.
15 Days from £4,215PP
Alaska Cruise Holidays