Cruise and Tour 2023/2024
Combining the best of escorting touring with a luxurious cruise - you'll be able to discover several wishlist destinations in just one holiday.
On our Cruise & Tour holidays you can enjoy all the benefits of a fully escorted tour, as well as sail on carefully selected cruise lines, offering the most enticing itineraries on offer – from the state-of-the-art expedition ship from Hurtigruten on our Antarctica cruises to destination immersive boutique cruising with Azamara, we have Cruise & Tour itineraries that venture to destinations all across the world.
We have several cruise and tours that offer an extended stay on board Azamara's luxurious smaller ships. Azamara's Destination Immersion means that their ships stay longer in port, often overnight, giving you the chance to explore more at each stop.
Cruise and Tour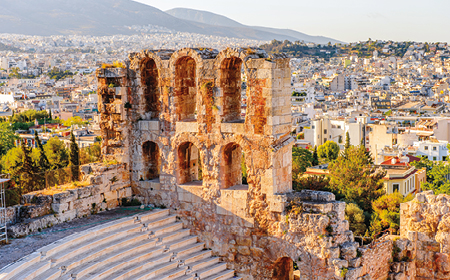 Take a trip back in time on this cruise and tour holiday to Greece, Turkey and the Black Sea. The Acropolis of Athens and hillside sanctuary of Delphi are must-see sights on ancient Greece tours, so we include both on our journey through Central Greece and the Peloponnese.
17 days from £3,999 per person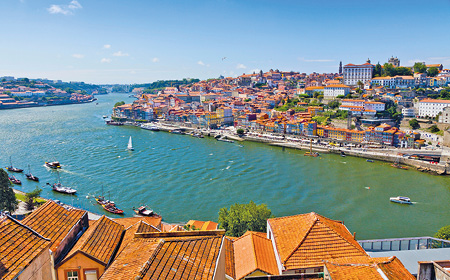 Enchanting Tour of Portugal with an Iberian Cruise
Beginning in a historic pousada just outside Porto, we'll experience the Port wine city before heading to Lisbon, one of the world's oldest and most charismatic destinations. Whilst here, we'll take in the city itself and head out to beautiful Sintra. Then our cruise adventure starts, as we join a Lisbon to Barcelona cruise aboard Azamara Quest®. 
14 days from £3,199 per person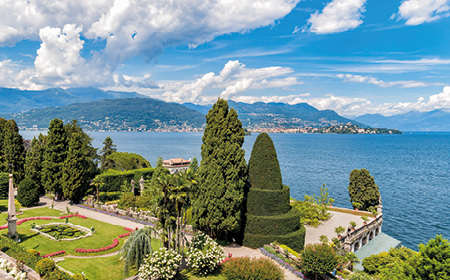 Italian Lakes and Bernina Express Tour with a Mediterranean Cruise
The romance of the Italian lakes. The thrill of the Swiss Alps. The legends of the ancient world. This cruise and tour holiday is a whirlwind of cultures that will take you to Italy, Switzerland, Turkey, Greece and Croatia. You'll take to the waters of Lake Maggiore and Lake Garda, glide through snow-capped peaks on the Bernina Express before embarking on a Mediterranean cruise. 
18 days from £3,199 per person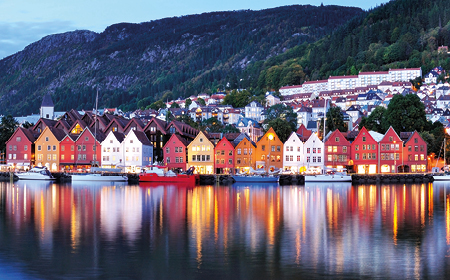 The Best of Norway by Rail and Sea - to the Top of the World
Renowned as one of the most beautiful countries in the world, this holiday into the heart of the Norwegian fjords and beyond will leave you with a lasting impression. You'll pass ravines and thundering waterfalls on the Flåm Railway. You'll cruise through the awe-inspiring Geirangerfjord. 
11 days from £3,499 per person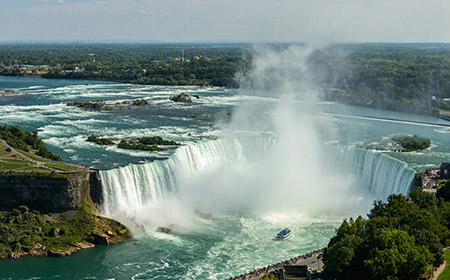 Highlights of Eastern Canada Cruise and Tour
On this eastern Canada tour, you'll sip café au lait in the French heart of Montréal, cruise by the evergreen jewels of the Thousand Islands, feel the mist of the mighty Niagara Falls dampen your hair. Then take to the waters on an eastern Canada cruise to discover the charming small-town roots of maritime Canada, edging into the USA and finishing in leafy Boston. . 
15 days from £2,899 per person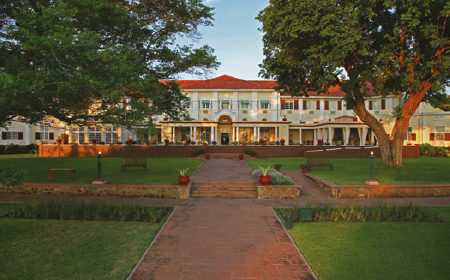 Victoria Falls and Safari Tour with a South African Coastline Cruise
This African adventure delivers three weeks of incredible experiences. In Zimbabwe, we'll feel the spray from Victoria Falls and watch hippos playing on a sunset cruise along the Zambezi. Next up: a South African safari, where we'll spy the Big Five, enjoy a candlelit bush dinner, and gaze up at star-filled skies. 
20 days from £4,849 per person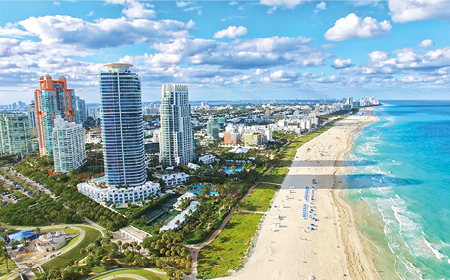 Miami, Key West and Treasured Islands of the Caribbean Cruise and Tour
Spend five days on a southern Florida tour from Miami's curving 1930s art deco delights to Key West by way of the amazing Overseas Highway and the wetland wilderness of Everglades National Park. Then slow down to island pace as you step aboard Holland America Line's brand-new Rotterdam (launching 2021) to cruise the Caribbean. 
18 days from £2,999 per person
Cruise and Tour Holidays