Cruise Breaks 2023/2024
Sail through the magnificent Rhine gorge. Explore a series of elegant capital cities on a Danube voyage. Sample rich ports produced on the sun-warmed banks of the Douro. Or perhaps jet further afield to cruise the temple-lined Nile or the winding Yangtze.
Leave behind the ordinary and Live Happy sailing to a sun-kissed destination, such as the Canary Islands or Cuba with Marella Cruises.
The blue Danube, the mighty Rhine, the scenic Rhône – all are completely captivating when experienced from the water. Our river cruises sail down some of the most majestic waterways in Europe, showcasing classical capitals, medieval market towns and breathtaking natural landscapes alike.
Sail into the Sunset in Perfect Luxury
Float peacefully down rural waterways or sail into chic cities. Our luxury liners visit multiple destinations and offer the finest in local food and wine.
River Cruise Deals
Cruise Deals
Whether you've had some unexpected free time or you've been waiting to book a late holiday, there is something very exciting and spontaneous about deciding to jump onboard a last minute cruise. Maybe you already know exactly where in the world you would like to visit and you have been waiting for the best, last minute cruise deal, or perhaps you've been inspired by our range of last minute cruise deals to visit somewhere you'd never considered before? With plenty of these tremendous deals, you don't even have to fly! Set sail from and return to Southampton. Wherever you decide to go, we can guarantee that when you book a late cruise deal, you'll be amazed at how much money you can save!

Best Themed River Cruises in Europe
We've added wine, beer and dancing themed itineraries to our already impressive European line-up, so you can raise a glass to the Rhine's fantastic grape scene, Germany and the Netherlands' best beer ports and much more. Look forward to everything from onboard tastings and themed evenings to shore experiences that include brewery and winery visits.
RHINE & STEIN
Raise your glass or your stein to Germany and the Netherlands' best beer ports on this cruise. The seven-night sailing starts in Frankfurt, Germany – home to a charming mix of old and new architecture – before stopping in Cologne. Here, you'll find brauhauses and beer halls aplenty. Top tip – use your shore experience credit to join our Beer Tasting and Sightseeing in Cologne tour to see the very best bits of the city. Next up is Nijmegen, the Netherlands' oldest city. It boasts the highest number of al fresco terraces in Holland, so finding a spot to sip the country's famous pale lager is a doddle. Then on day four, you'll go to Amsterdam. Make sure you visit the Heineken Experience here and get stuck into the craft beer scene, too. You'll sail into Netherlands' Arnhem next – which is packed with World War Two-era history – before stopping off in Germany's Dusseldorf. The final stops on your sailing are Koblenz, with its vine-clad hilltops and riverside beer gardens, and Frankfurt – so you can see the best bits of the city that you might've missed the first time around.

Special onboard experiences
You won't leave the beer behind when you board the ship. We're setting up the likes of beer-tasting sessions, visits from local breweries to tell you all about the regional specialities that they make, guest lectures from experts in the pint-pulling world, and much more.

DANCING DOWN THE RHINE
This six-night sailing takes in Germany's best bits so you can spend your days sightseeing before hitting the dancefloor back on the ship. You'll start your cruise in Germany's famous city of Frankfurt. It's home to the art-packed Stadel Museum, plus plenty of picturesque timber houses. Then, you'll sail to Germany's Rudesheim, with its vine-laden valleys and age-old castles, before heading to Boppard – home to 16th-century architecture and scenic waterside bars. On day four, Germany's Dusseldorf is on the cards. It's the perfect place to sip some locally brewed beer, before you sail to the city of Bonn on day five. Spend the afternoon exploring ancient churches or hitting the shopping centres here. Finally, you'll head to the city of Koblenz with its gothic castles, before rounding off your trip back in Frankfurt.

Special onboard experiences
Say hello to exclusive showcases from our onboard dance duo. You can join in with classes covering lots of different styles of dance, and more, too.
WINE ON THE RHINE
This Rhine river itinerary spans seven nights and includes stops across France and Germany, so you'll have plenty of time to discover the Rhine's grape scene. You'll set sail in Frankfurt, Germany, which lines up famous museums and striking architecture. Then, you'll head into the heart of Germany's wine country, with stops at Rudesheim and Boppard. Koblenz is next on the list – this place is home to winery-laced valleys. Then, you'll go to Germany's Speyer – it's bang in the middle of the German Wine Route. Top tip – use your shore experience credit to join our German Wine Route and Tasting Session and you'll get to explore a section of the route and stop at a traditional winery. Then on day five, you'll sail to France's Strasbourg, where you can visit a local tasting cellar, before heading to Germany's Breisach on day six. Here, you'll find lots of wine-specialising bars. To top the trip, you'll go to Germany's Mainz, AKA the capital of Germany's wine country, before having a final day to explore Frankfurt and get those last-minute wine-themed souvenirs.

Special onboard experiences
You can get stuck into wine tasting sessions led by experts on this sailing. Plus, there'll be guest speakers to tell you all about the different wines each region specialises in. And, to top it all off, there'll be a professional sommelier on hand to answer all your tipple-tasting questions – they'll be onboard for the whole sailing.
River Cruises
This selection of river cruises introduces you to a relaxed and convenient way to explore Europe. Enjoy ever-changing landscapes en route to a host of different destinations aboard your elegant ship, and unpack only once! Take trip to some of Venice's hidden gems, experience a lively flamenco show in Andalucía, and visit Medoc, renowned for its fine red wines.
Explore big-name cities like Budapest and Vienna and hidden gems like Cochem and Durnstein on our sight-packed river cruises.
Live Happy exploring Europe's best bits, your way, with TUI River Cruises. Tick off top sights in Budapest, Vienna and more.
All aboard
Treat yourself to a last-minute cruise on the Rhine, Danube or Dutch Waterways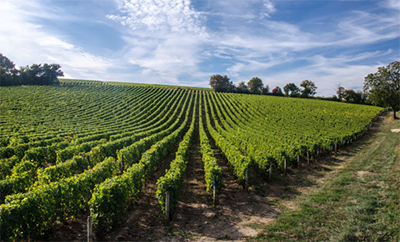 The longest river in France, the Loire is lined with traditional farms, perfectly preserved dwellings built centuries ago, and valleys of vines from which world-renowned wines are created. This cruise takes you right into France's rural heartland. You'll discover medieval treasures in riverside towns and stroll through sleepy streets in quiet villages. You'll taste fresh goat's cheese and Sancerre wine on a farm deep in the countryside. There will also be plenty of time to enjoy the scenery as we glide through unspoilt landscapes.
MS Déborah
7 days from £2379pp
Wind through three European countries via one of the continent's most impressive waterways. Excursions take you from majestic natural landscapes to soaring man-made edifices.
From £2,329pp
8 days • MS Serenade 1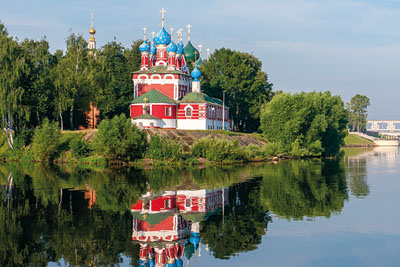 Tours of Moscow, St Petersburg, Uglich, Yaroslavl & Mandrogi • Visits to the Hermitage, Kremlin & Armoury Museum • Kirillo-Belozersky Monastery
Includes 9 excursions
11 days from £1,699 per person
Explore Europe on an elegant river cruise, redefined by rail. Soak up the ever-changing scenery, visit majestic cities and experience the unique traditions of each destination you sail through.
River cruising is a truly relaxing way to travel - sit back and enjoy breath-taking landscapes from a different perspective. Journey through beautiful rivers and waterways in Europe such as Italy, France and Portugal where you'll call in at a host of fabulous towns and cities.
Our collection of river cruise holidays combine carefully planned itineraries and excellent excursions, with the comfort of state-of-the-art cruise ships. Full of contrast, culture, flavours and impressions, river cruising offers a unique and relaxing way to experience the very best of Europe. From the Rivers Rhine and Moselle to the romantic River Rhône and the waterways of Holland, join us as we sail into the heart of the continent, passing many iconic treasures, onboard some of the most impressive ships.
The popularity of River Cruise holidays continues to grow and it's easy to see why. Combining excellent excursions with the comfort of state-of-the-art cruise ships, you'll discover a relaxing way of visiting a multitude of places, whilst only unpacking once, and enjoy the ever-changing scenery as you meander your way through the heart of Europe.
Choose from some of the most spectacular rivers in Europe and enjoy fantastic facilities while aboard to really make the most of your holiday as you sail through some of the most amazing towns and cities on the continent.
Sailing down the rivers of Europe has fast become one of the most popular ways to experience some of its biggest and best attractions. With a long list of jaw-dropping scenery, historic cities and idyllic villages along their shores, it's easy to see why! When you step on board a river cruise, you can be sure that your perfect holiday is just around the river bend.
For those who love to see the scenery from both land and water, our cruising by rail selection is the ideal way to see Europe. Enjoy the beautiful Rhine, Germany's most famous river, where many of the countries beautiful city can be seen lining the banks. In France, the lovely Rhone offers a lazy and relaxed way of life, enjoying the magnificent array of history on offer along the way. The Danube combines history, beauty, and a myriad of countries, as you discover Vienna, Budapest, and Bratislava on this magnificent whirlwind tour.
Cruises offer a spectacular way to explore the rivers and waterways of Europe, an exciting option available to you when choosing our cruises is the opportunity to add a brief tour onto the beginning or end of your cruise. This allows you to experience more of the countries you visit, enjoying some of the most iconic adventures and excursions available. Your cruise becomes more than just a cruise, allowing you to make the utmost of your time away with iconic rail journeys and classic visits to timeless cities.
Introducing TUI River Cruises, when it comes to seeing Europe's tucked-away towns and bustling cities, river cruising's the way to do it. Cruise the Rhine and tick off the Netherlands, Germany and Switzerland on our eight-day Rhine Explorer Itinerary. Discover the Danube, cover everything from Vienna's palaces to Budapest's baths.
Europe's rivers were once the lifeblood of our historic continent, nowadays they take things a little easier and so can you on a river cruise. Experience the delights of the Rhine, Rhône, Seine, Douro, Danube, or Garonne as you journey through idyllic landscapes aboard your first-rate cruise ship, enjoying high-end cuisine and unique onboard events.
Experience well-known landmarks, beautiful natural landscapes and charming townscapes on a River Cruise! Glide along the European waters on ships that offer first-class service to witness true European elegance.
Say hello to Europe's sight-packed cities and heart-stealing scenery on an adults-only river cruise.
Set sail with Marella Cruises and tick off hotspots in the Mediterranean, the Caribbean and more.
Choose to River Cruise
If you want to explore but still spend time relaxing when you are on holiday, a river cruise is for you. You'll find yourself in a different place almost every day but only have to unpack once, and you never have to worry about finding a restaurant or working out the best way to see the sights, everything is taken care of!

Sailing gives you such a different perspective to exploring by land. The journey itself becomes part of the experience, as you sit in the sun, glass in hand, admiring the scenery gliding past. If you want to, you can even relax on your bed and just look at the ever-changing landscape through the window – bliss! There's no noisy traffic to distract you, just fairytale castles, vineyards and wonderful scenery to enjoy. Half of each day is usually spent sailing, so you might find yourself exploring in the morning, and then relaxing over lunch in the ship's restaurant as you head to your next destination. And with the crew providing a commentary, you won't miss any of the scenic highlights.

Naturally, food is an important part of every cruise. You'll be served local cuisine, accompanied by hand-picked complimentary wines. After dinner on board, there might be an opportunity to dance the night away or watch some local performers – in Spain you might enjoy a flamenco show, or some fado music in Portugal. You never know, the crew may even surprise you by putting on a show of their own!

A river cruise is a wonderful holiday, an amazing experience that many people find addictive. Try it once and there's a good chance you'll never look back!
Exclusive River Cruising
Experience the unique waterways of Europe & the UK

An exclusive cruising experience awaits across the rivers and open waters of Europe and the Great British Isles. Idyllic landscapes, plenty of time for relaxation, delicious meals that make the most of local ingredients, and expertly planned itineraries filled with excursions and special events all come together to create some truly unique cruise holidays.
Ways to Cruise with us

Rail & Cruise
For relaxation from start to finish choose to rail and cruise, and you'll arrive ready to embark refreshed and ready to explore after your comfortable rail journey across Europe.

Fly & Cruise
Sometimes flying is just easier, so if you just can't wait to begin your cruise holiday, you can join your ship following a direct flight from London or perhaps travel from your closest regional airport.

Tour & Cruise
Want to extend your holiday experience? No problem! With our tour and cruise, you can enjoy some of our most popular escorted rail holidays before setting sail.
The Cruise Experience

Hand-crafted itineraries
All our river cruises are unique to Great Rail Journeys and include one-off experiences and events, as well as classic sightseeing tours.

Exciting Excursions
From famous European landmarks and excursions that immerse you in the culture of each port of call, all excursions are included in the cost of your cruise and are paired perfectly with free time.

The ships and dining
Our fleet of exclusively chartered ships provides a haven for exploring the waterways of the UK and Europe, with state-of-the-art public spaces and incomparable cuisine.
Why book a River Cruise with us
• All-Inclusive* - All meals and drinks included onboard, as well as breakfast, lunch and dinner daily plus alcoholic drinks and meals at the bar.
• Excursions - All excursions included, no hidden extra fees.
• Air-Conditioning - Enjoy air-conditioned, en-suite vessels that are handpicked just for you.
• Transfers - Return transfers to/from airport/station to your ship included.

Rhine or Danube?
Cabins are starting to fill up on our 2020 Titan river cruises.
If you're thinking about a Rhine or Danube sailing for next year, we've got two week-long itineraries available for less than £1,000 per person. Each one includes a trio of excursions – Budapest, Vienna and Melk Abbey on the Danube, and Koblenz, Speyer and Strasbourg on the Rhine.
A New Way to Travel
Delve into a world of luxurious river cruises. Blending Europe's breathtaking rivers with unmissable rail journeys, these cruises offer the best of both worlds. Enjoy the fantastic value and expertise you know from Rail Discoveries, with culture-packed excursions, expertly prepared cuisine and spacious cabins. You can even choose to fly to your starting point if that's more convenient.

New experiences | River cruising
When we asked our customers what they value most when it comes to river cruises, food and cabins topped the list.
If you've not taken a river cruise holiday before, it's hard to know what to expect. Will your cabin compare to a hotel room or a cabin on a large ocean cruise ship? Will there be enough storage? What are you actually getting for your money on the food front?
So those were the questions we put to our first-time river cruisers. Scroll down to watch the videos and hear their honest opinions of the food and cabins on board Bellejour.
Rediscover the Joy of Cruising
There are few finer feelings than sailing along the waterways of France in spring. The sun's out, the flowers are in bloom and fine foods and famous vineyards are the order of the day, unhindered by summer's crowds. Join us as we explore medieval market towns and modern cities alike on our five-star river cruise ships.
Onboard cuisine
Find out what our guests thought of the variety, presentation and quality of the food (and, of course, the unlimited wine and beer).
Cabin fever?
From storage space to river views, our travellers review MS Bellejour's middle-deck cabins
Service on Board
One of the things we really pride ourselves on is our exceptional customer service, from the bartenders remembering your favourite drink, to your tour manager helping you to decide where to visit in the next port of call.
Travelling Solo
Travelling on your own can be daunting, especially if you've never done it before. We try to make it as easy as possible for solo travellers to enjoy our river cruises, with spacious twin cabins, onboard activities and sociable dining set-ups.